Blog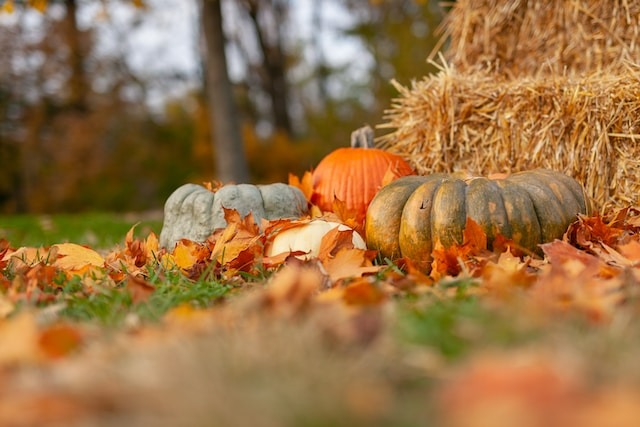 November 1, 2023
A Season of Celebrations with 450k
Wednesday and Thursday, November 1st and 2nd is Dia de los Muertos, or Day of the Dead, a vibrant Mexican holiday where families create ofrendas, adorned with marigold flowers, photos, and favorite items of departed loved ones. These offerings invite the souls back for a joyful reunion. Unlike mourning, it's a celebration of life and death. 
Dia de los Muertos culminates in public festivities, including parades and cemetery visits. Calaveras, or decorative skulls, play a significant role, reminding us of the cycle of life and death. The marigold, known as "Flor de Muerto," guides souls to their ofrendas, symbolizing life's beauty and fragility. The ofrenda, rooted in ancient rituals, is the heart of the celebration, reflecting the departed's tastes. Dia de los Muertos emphasizes the enduring connection between the living and the departed, affirming their presence in our memories.
Sunday, November 12th will be Friendsgiving, a blend of "friend" and "Thanksgiving," uniting close-knit groups for meals and memories. Seamless planning is key. Set a date, use tools like Canva for invites, and coordinate menu contributions. Start cooking dishes that can be prepared ahead. For an effortless event, complete tasks the day before. A drink station with wine and a signature cocktail is a must. Elevate the ambiance with a unique color scheme and decorations. 
On Thursday, November 23rd, Thanksgiving weaves together history and heartfelt appreciation. In 1620, the Pilgrims met the Wampanoag tribe, emphasizing the reciprocal relationship with nature and the significance of gratitude. 
Thanksgiving is a national holiday devoted to unity and appreciation. At 450k in Washington, DC, embrace the spirit of thanks and relish the boundless possibilities this season brings.