Blog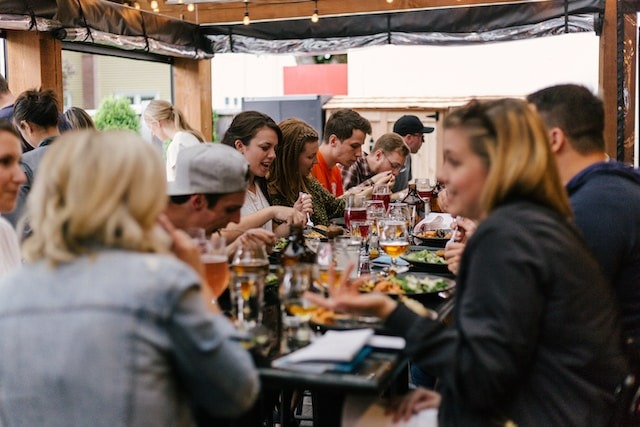 August 1, 2023
Outdoor Happy Hours in the Mount Vernon Triangle
Just because the sunshine season is winding down doesn't mean you have to stop having summer fun. This August, there are so many ways to spend your summer while enjoying the outdoors. From local hiking trails, to kayaking spots, to enjoying 450K's rooftop pool and penthouse lounge. However, when all those exciting activities tire you out- but you still want to be in the great outdoors- these happy hours are calling your name. 
Nicoletta: This Italian kitchen restaurant hosts happy hour Wednesdays through Sundays from 4 pm - 7 pm. Half price on all wines and beers, $6 house spirits, and $10 specialty cocktails. And make sure to check out the large selection of bar snacks. Including Pepperoni Pizza Rolls and $4 off all Neapolitan pizzas. 
Over Under: With a climate-controlled rooftop lounge this sports bar boosts its weekday happy hour (until 6 pm) with half off all wine, beer, and select spirits. But the deals don't end there. Every Tuesday is $12 Scotch night, and weekends have $7 Bloody Mary's and Mimosas. 
Morris: A classic American bar with happy hour specials every Wednesday and Thursday from 5 pm - 7 pm. With $5 local beers, ½ snacks, $9 glasses of wine, $12 choice cocktails, $7 tequila & bourbon shots. 
Dauphine's: Join your friends at the bar! Outdoor happy hour is available Monday - Saturday from 4 - 6 pm. Indoor happy hour is available daily from 3 - 6 pm.  Specifically, Fridays host Friday afternoon oyster happy hour! Enjoy half-off all local oysters, available Fridays 11:30 am - 3 pm.